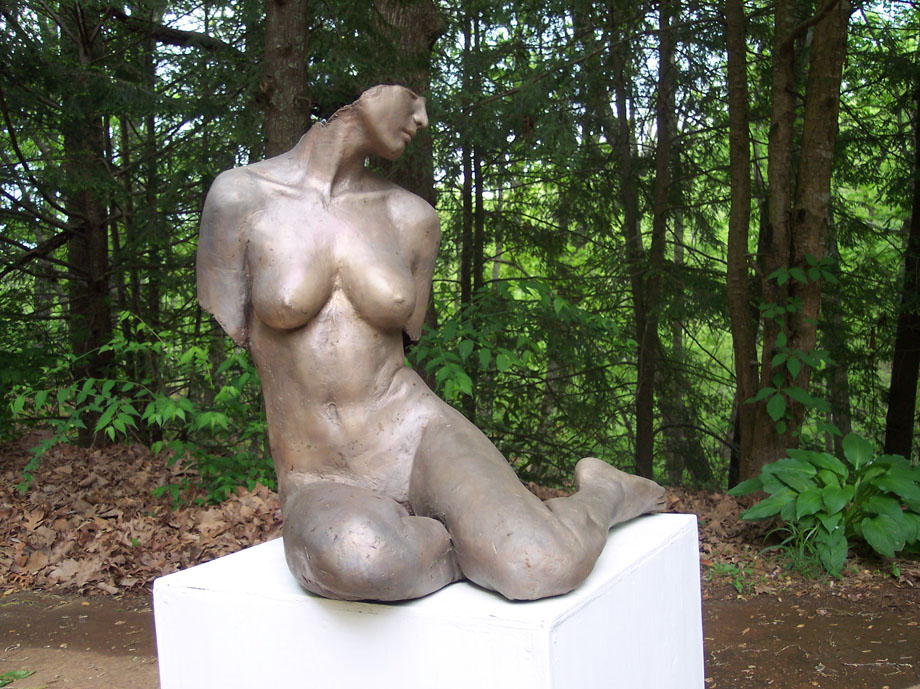 Mike Sherrer & Triny Cline
The human sculpture of Mike Sherrer and Triny Cline, at first, appears to be broken, as if an artifact of ancient Greece or Rome. The artists do this purposefully to eliminate the distraction of certain areas of the body, to emphasize other areas, and to give their sculpture a timeless, mysterious quality.

Casting their work in their own foundry, Sherrer and Cline are completely involved in every step of the sculpture process. This level of control enables them to cast exceptionally thin and delicate work.

They met at the University of Georgia in 1986 and have been making bronze sculpture together and winning juried competitions all across the country ever
since. They live and work north of Atlanta, outside the little town of Canton

All the wallpieces and freestanding pieces depicted on these pages are originals. No "limited editions" are made. All shown below are linked to larger images.

---